Voici un groupe de vétérans confédérés venu pour saccager, piller et rançonner les territoires de l'Ouest.
La nuit où les États confédérés d'Amérique sont tombés et que toutes les cloches sonnaient, les frères Durst, comme tant d'autres, ont juré de continuer la lutte pour Dixie. Ils écument l'Ouest afin de constituer un trésor de guerre.
Lors de la peinture de ces figurines, je me suis passé en boucle cette superbe chanson
The Night They Drove to Dixie Down
du groupe
The band.
Les deux premiers membres des
Ghosts of Dixie (les Revenants de Dixie)
: Jacob Durst et son frère Abel.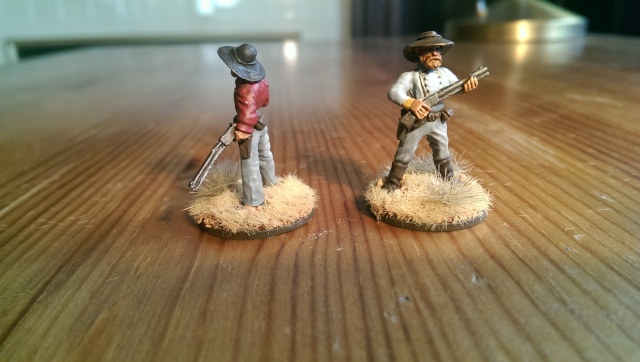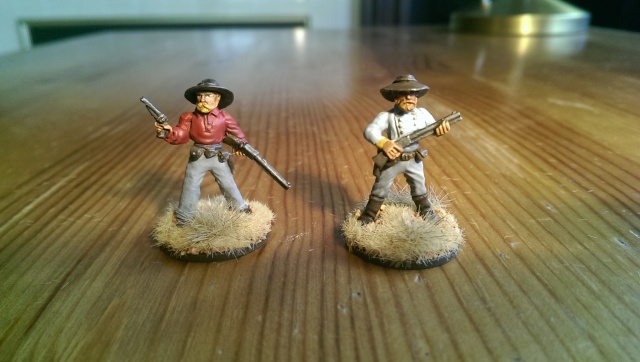 O, I'm a good old Rebel,
Now that's just what I am,
For this "Fair Land of Freedom"
I do not care at all;
I'm glad I fit against it
I only wish we'd won,
And I don't want no pardon
For anything I done.
I hates the Constitution,
This Great Republic too,
I hates the Freedman's Buro,
In uniforms of blue;
I hates the nasty eagle,
With all his brags and fuss,
The lyin', thievin' Yankees,
I hates 'em wuss and wuss.
I hates the Yankee nation
And everything they do,
I hates the Declaration
Of Independence too;
I hates the glorious Union
'Tis dripping with our blood
I hates their striped banner,
I fit it all I could.
But I killed a chance of Yankees,
I'd like to kill some more.
Voilà la suite des Ghosts of Dixie...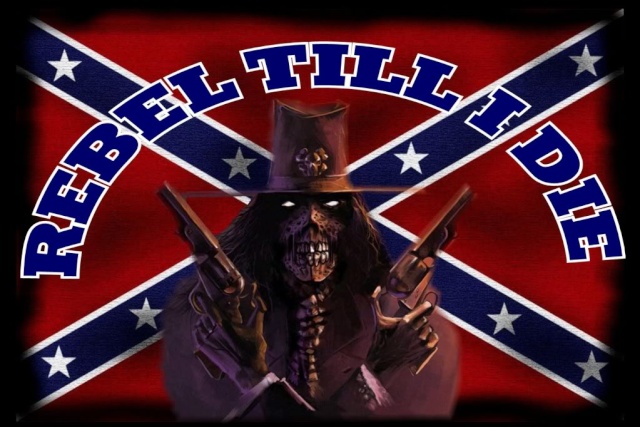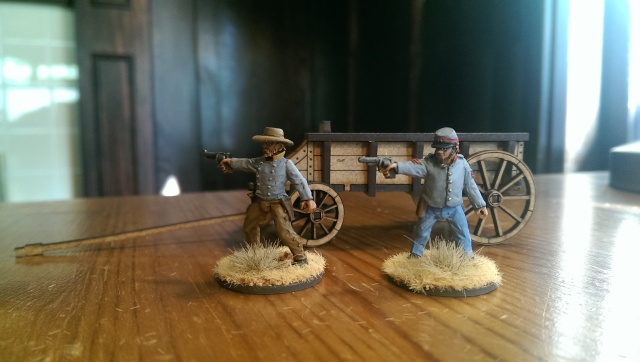 Le lieutenant Scott Finlay et le sergent Calloway Reid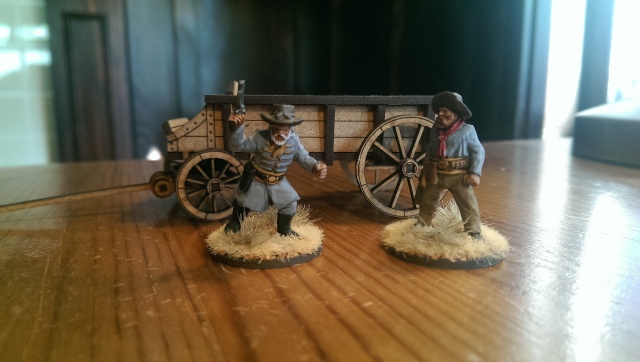 Le colonel James Tucker et le caporal Bentley Weston
Les histoires de soldats confédérés ne manquent pas et il y en a pour tous les goûts :)